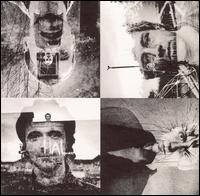 I was waiting with huge expectations Travis release this year.
After seeing them in Stockholm alongside Micke (one of my most beautiful life experiences) they have become not only one of my favs bands, (I followed them since their start) but also one of my favourite bunch of people.
I was expecting to find in their record, all signs for a maturity not only of sound, that they never lacked, and not only of lyricism, that Fran always had anyway.. I was expecting some signs they were still believing in music even after so many accidents to them (and consider big success a danger too...).
They gave me and us an intimate record, a record fully them, and not only for the production they did in first persons (with the external support of guru Godrich, that in fact they keep thankin and creditin inside the booklet).
This record is a minimal, shining gem.
Fran sings most variate than ever, and influences are fully sparkling in their simplicity, yet rich value. An emotional value for them that becomes a wave of sincerity to the ears of listeners.
Those who wanted them stay forever "the happy cheerful Travis" or the "fun young Travis" can't really talk seriously. These are men who have lived a lot. Even too much in the past 2 years, to mantain a cheerfullness that would sound just a marketing choice.
That luckely they never decided to make.
God bless them :)
So the record, fast and lively nevertheless the sadness that pervades it, or lively exactly for that sadness (sadness and rage and disappointment are part of the living of everyone...) starts with the cello and laments of Quicksand, where Fran just tells about the "bleeding of a rockstar", his voice in backing vocals sounds almost sore and sour, yet so perfectly constituting of the whole melody. a Melody Opposite.A pushing start that immediately show us there are not gonna be "Flowers in The Window" this time.
One of the highlights comes after, as The Beautiful Occupation brings Travis's harsh critique and sarcasm over Uk government "liberal" political program.the first notes are just unescapable. Again Fran's maturity as singer shines. He acts totally the words. You can see him breathing and panting at times, all his disappointment about the bend things have started to have. Irony, but it's a cinical need. A rock song with choirs of gospel that are so ironical in themselves.Very 70s. Very post Vietnam.Nothing changes with years. Nothing.
Then, the first single. The awesome Re-Offender where all the power stays indeed in the way Fran sings. Marvellously hypnotic, telling in the limited words that goin over and over strikes into listeners ' minds about the sham of a faded relationship. In such quick space, Travis paint here a total movie scene. A scene from real living.The production is amazing. the video for it is too.
Peace The Fuck Out is maybe the most typical of Travis songs you could expect: witty and easy going, with some gorgeous changin of pacing and mood around its waves. the final liveliness of the choirs (real) from stadium from football supporters is a crazy, but worthy addiction. The middle bridge with the distorted funky guitars that goes totally psychedelic before coming back to the Beatle-like chorus with falsetto backing matchin the first voice is Travis by numbers. And so so great :)
How Many Hearts, a favourite of Fran, is again very Beatles. the harmony of the piano enhances a lot the singin of Fran, with his trademarked falsetto extracts. You can just hope that the story he so cares for will go well in the end. He makes you sharing his heart indeed. What more for a pop song?
But it's when we go slow again, and fully, with the attaching of Paperclips that the record again shines maturity along. So rarely a voice low with no music as starting with, can give so much shivers. But this song is a constant shiver.
the delicate crisp and silver droppings along Fran's voice before all instruments come is stretchin our souls. You expect all to grow, but again the mood slows... because he "don't wanna sing at all". You hear he's grown tired of many hypocrisia.Then the middle part, with the incredible beautiful vocals "à la Ed Harcourt", is in itself a piece of art.
I can't believe one can be not satisfied with a record where so well the intentions of the meaning of the song match the quality of the sound chosen for explaining it as synestesia of elements.
But I got to read also this in some Italian Review (from a fan of music of Sum 41.. what you can expect...)
After such a reflectivity and thoughtfullness, there's a change in rhythm and Fran's most singeable, pleasant line harmony for words. The first time I heard Somewhere Else, although I do admit it's not a "masterpiece" (it's just a very nice song) I couldn't avoid to play it over again and again once more to learn immediately how to sing it along him.Such a vocal pleasure. Sexy, winding, whimsical.He even tells to sing along him. A note to the "Sing" mood, and in fact he tells "nothing's gonna chnage". Anyway. The edge is there. And he doesn't like what the vision beyond seems to suggest.
The production is very good. I would have just liked it longer.. it stops almost offensively for my vocal chords despare ;)
The poppiest song of the record, but again, being Travis is just not enough to define it pop. It's evolved pop.
The final songs (included also the ghost track) are an hymn to depth. Musically and as interpretation.Love Will Come Through has a majestic Medieval feeling. the starting music sounds like Italian master of that genre Angelo Branduardi and it's in full a pearl.You do believe Fran when he says love wll come through. To save. Like only love can. He sings it all so sincerly, the voice almost breakin after the breathing like a man who is afraid to confess his weaknesses, but who knows no real love comes if one isn't sincere till the point of showing them exactly.
Mid Life Krysis has one only weak point... the spelling of the title. Then it's very REM, and that's a good point in favour. the bassline especially is very REM of end of 90s. But the song is typically Travis. Starting low, merging tones with clever choice of pacing, and with an arising of force that underlines an advice, a sight that sounds like a crtique about society, and then the good help they seem always to offer for makin the road turning back to loyalty, sincerity and naturality.In style.
You gotta love that style to appreciate Travis. Of course. The point is.. you all should ;)
Happy To Hang Around is the exact thing the band had to feel after Neil's terrible damage. What one could say after such a scare? Of course all must look so unsignificant when you think you're gonna live among tragedy. And the reaction after the escaping from pain.. well it's perfectly expressed by the song. The start of it sounds SO much like Coldplay's doesn't it? then it changes and turns very Travis in full.
Walkin Down The Hill homages instead radiohead's of Kid A. Undoubtedly the dark bits in the sound carpet are taken from those moods. And then again it all turns so very Travis. The usual "Dear Diary" moment of Fran this time is in the end of the album, shines as for intensity and melancholy, yet you can still admire the force he keeps feeling when he thinks on love's saving power.
Some Sad Song (the words are black on black in the booklet ;)), the ghost track and 12th Memory to close this personal, precious gift Travis gifted their fans with is the most tender, honest memory. You can see Fran as child there with his mates. Clumsy. Lovely.
The gift Travis gave to their fans with this album is indeed something rare. they're happy to be around. They are still just for makin music they feel mattering and they hope people have grown along them to appreciate it.
If they don't, it means the road were diverging before it anyway. When they do, instead, well it's just a warmening pleasure they can place you within the heart.
Thank you guys. Hope to catch you soon.
Again
by gallimel.
My mate Henry Myers has met Travis already (for real) at their gigs. He's just a wizard when it comes to meeting bands. He went to their recent gig in October 2003. and this is what he DID achieve (you great man!!!!!!!!!!!! *hugs*) read his testify about Travis's loveliness too :)
"Well people, I went and seen Travis this past weekend and I must say it was a ####ing great time. I heard that they were going to be doing a radio thing on Friday afternoon in Toronto so I definitely had to get up there for that. So I did, got to the radio station pretty early and took my spot. Well Dougie and Neil arrived about an hour later and I just started chatting with them. They are easy to talk to, etc. I got some things signed, Dougie and I talked about shoes, the weather, Fran's cold, etc. Just a bunch of shit ya know Well anyway, I had an extra ticket for the show and of course I had to give it to a lady So I met a girl at this radio show who didn't have tickets for the gig so of course I just offered to give her my extra ticket and she accepted So I watched the show with her and the ####ing show was great, "The Fear" totally rocked the house, "Happy To Hang Around" was perfect live, and "The Line Is Fine" was an excellent surprise. So after the gig I looked to the girl and I said "Do you want to go and try and meet the whole band?" and she was like "Yeah I definitely do." So we get to the backstage area ya know, we are waiting in line, there are a couple people in front of us and Fran and Dougie walk out. Well these two people in front of us start saying how they came all the way from Chicago to the gig, etc. And I just chirped in, "Yeah I came all the way from Cleveland and you guys definitely have to play the Grog Shop (a club here) again." And I couldn't believe what happened next. Just so you all know I post on the Travis webboard as "Get Happy!!", well Fran looked up to me and goes "#### man!? ARE YOU GET HAPPY FROM THE BOARD?!" and I was like "Yeah I am. I didn't think you would know me." And Fran goes "Man of course I know you!!! We chat on the web board!! MAN I AM SO HAPP TO MEET YOU!!", gives me a huge hug, then he turns to the rest of the band and tells them who I am and Dougie goes "Man why the hell didn't you tell me who you was earlier." and proceeded to give me a hug as well Well anyway I chatted a bit, told them I was coming over to England and to my surprise Fran goes "Man where we are playing is right down the road from where I live" and I said to him in a half joking way "Well then we should meet up and have a pint together" and he said "Hell yeah man, that would be great". He told me the pub he always goes too and I said to him, I can't remember that. So he took my Good Feeling cd sleeve and wrote the name of the pub, location, etc on my sleeve :D Then Dougie, Neil and Andy were like "Man you definitely have to come and say hello to us while you are overthere, etc". So of course I was with this girl I met and she was completely blown away from this :D And I did score her email address and everything before so I think she was digging me anyway and even more so afterwards But yeah I know I am rambling, but it was so ####ing surreal to me. But yes, I was invited out by Fran and the band for a drink whilst in London I am so ####ing happy "
Henry Myers